The world of la Casa has enough to pacify your inner-explorer's flame.
This is what traveling is all about
---
The world of la Casa has enough to pacify your inner-explorer's flame. Swim, kayak, relax, and read in a hammock, speak with other interesting guests, or discover your favorite secluded rock balcony or adorning güipil.
---
Hiking
Swimming by lakeside balconies
Kayaking
Hot Tub on lakefront
Boat tours and trips
Volcano climbs
Mountain biking
Visits to Mayan villages
Spanish classes on site
Shopping in town markets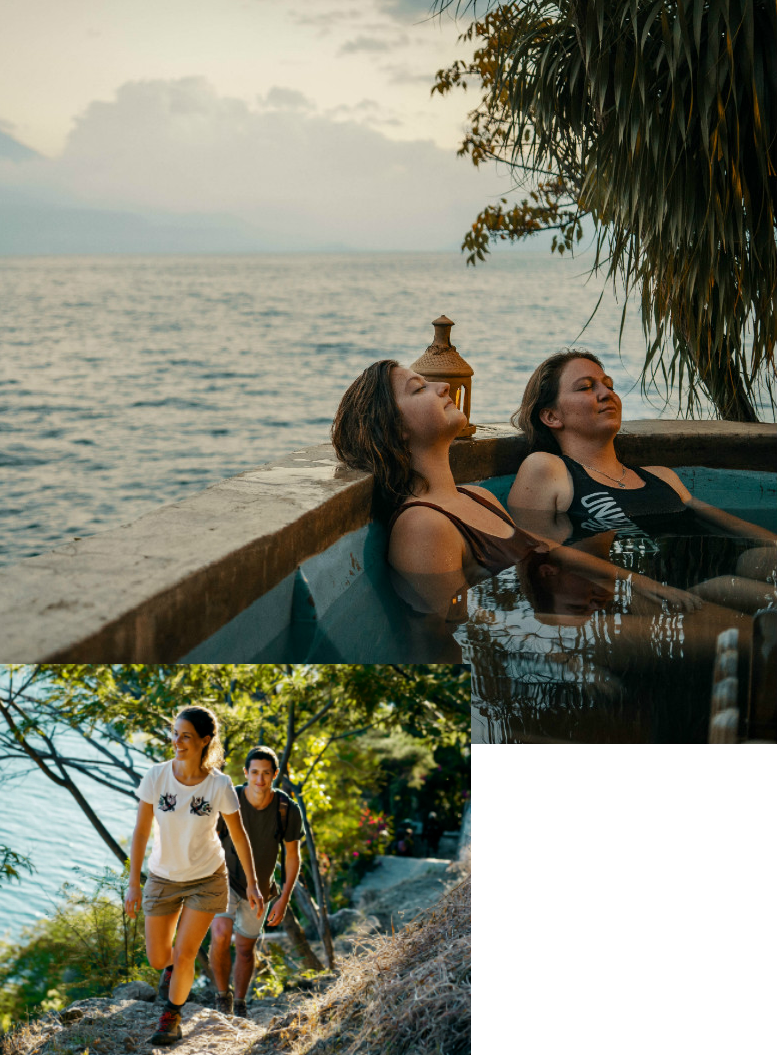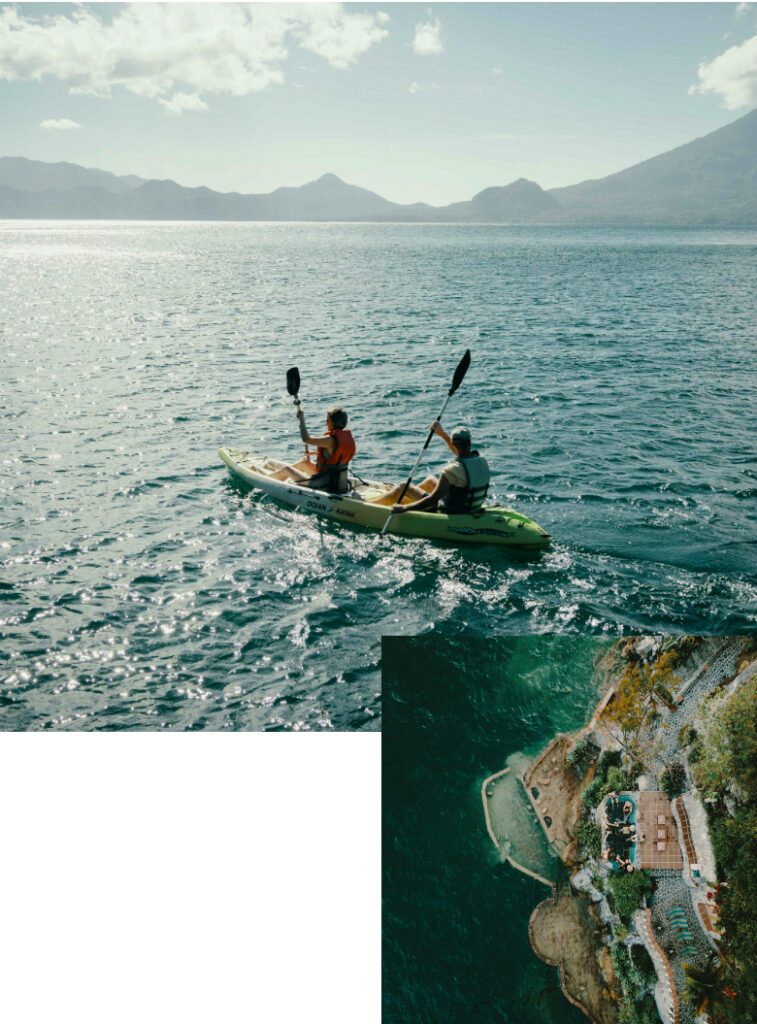 The hotel borders the small untouched indigenous village of El Jaibalito. An ancient Mayan trail passes through the heights of the property and heads from the village of Santa Cruz to San Marcos. You'll take this narrow footpath or jump in a bi-hourly boat to escape your inner-call for bodily and mind indulgence. Travel to one of the Mayan villages surrounding the lake to take in the awe inspiring natural, cultural, religious, and historic sites of Lake Atitlan.
---
You can use our grounds as your base from whitch to venture out to experience what awaits you in the lake region: All that awaits you at this very instant. When you arrive in the evenings, you'll have one bit more of experience and some fantastic stories to tell at dinner. It's all here, waiting for you to make the decision to come and give it new meaning through your own eyes. What are you waiting for?!